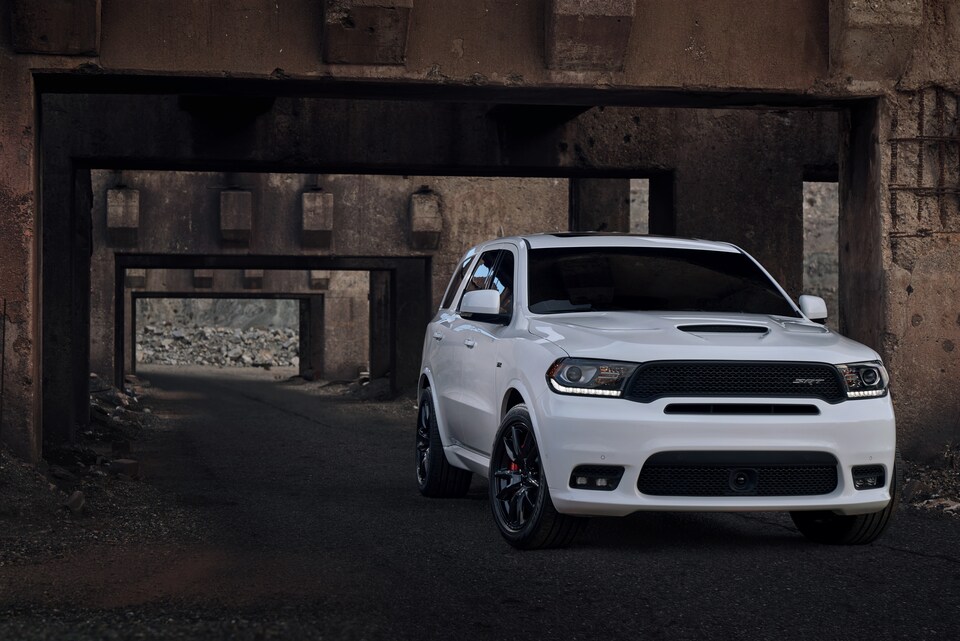 The exterior sports illuminating paint and athletic style, but did you know that there are numerous amenities incorporated into the body of the SUV that contribute towards that unrivaled performance of the 2018 Dodge Durango SRT? The power that the vehicle offers gets assisted by exterior features like the cold air intake and SRT hood that provide aerodynamics and smooth handling. While voyaging in your epic SUV, the center air inlet duct allows that hot air that gets produced to come out of the vehicle effortlessly. You may also notice while on your adventures that you can get crisp visibility on the road with the LED fog lamps that get crafted into the front of the vehicle.
When you look at the back of the 2018 Dodge Durango SRT, the sporty style continues with the gloss black accents and body color rear fascia. Also, contributing towards the riveting performance are the wheels that get selected for the vehicle. Whether you opt for the five-spoke 20-inch Goliath wheels with black noise finish that come standard or the 20-inch forged aluminum wheels that are optional, you will have sturdy wheels to support the thrilling rides you take.
If you are fascinated by the powerful 2018 Dodge Durango SRT, maybe you would like to learn more about other aspects to the SUV. Or, you can come down to Riverland Chrysler Dodge Jeep in Laplace, LA, and take a look at which models we have available of the 2018 Dodge Durango!